The Diet Buster-the Holiday Season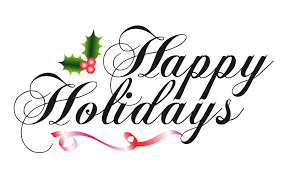 It's that time year again, the holidays. For those of you were on one of my diets, I now called "food plans" or if you're a diet of your own here's some helpful hints. If you been following a diet and losing weight now it's time to splurge a little.
Avoid eating foods that you know that you are sensitive to.
Watch your portion size. Have a little bit of everything. After all it's the holidays.
Don't overindulge in alcohol. There's a lot of calories here.
Stay hydrated. Drink at least 1/2 of your body's weight in ounces of filtered water.
Make sure you get at least 7 hours of sleep a night.
If you want to enjoy the holiday season and not gain 6 pounds that most people gain over the holidays please follow these simple tips.
Happy holidays!   Enjoy the good food!