Your Environment or Your Health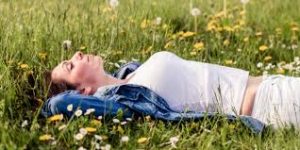 Your environment is likely the most important predictor of your overall health and wellness. Your health is a microcosm of your environment.
Your health is essentially a distillation of how your body responses to the environment.
A good way to address this is to become more aware and start making some small changes in your environment to offset this toxicity.
Here are a few suggestions:
1.       Spend more time in nature, go for a walk.
2.       Use only natural cleaning and personal care products.
3.       Resolve any workplace or personal conflicts.
4.       Drink clean water.
5.       Get rid of the negative people in your life.
6.       Eat organic food is much as possible.
7.       Meditate, garden, listen to music, chill out.
8.       Learn to say NO.
9.       Engage in exercise that you enjoy.
10.   Carefully evaluate the people you spend most of your time with.
11.   Laugh out loud.
12.   Declutter your space.
13.   Use essential oils to help with stress reduction.
14.   Get soothing lighting like a salt lamp. Google Thrive Market.