Spinal Manipulation Recommended Again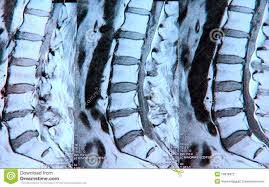 For over a decade reports in scholarly studies in high level medical journals have clearly shown spinal manipulation to be superior to more conventional treatments in in treating lower back pain.
On February 14, 2017 the American College of Physicians published an evidence-based clinical practice guideline for lower back pain. This was recorded in the Annals of Internal Medicine. This guideline includes spinal manipulation as a first line therapy for acute, subacute, and chronic lower back pain. In the report other non-invasive treatments as well as non-steroidal anti-inflammatory drugs (NSAIDs) are recommended.
In 2006, The British Medical Journal reported an increase in myocardial infarction with the use of NSAIDs. The Annals of Rheumatoid Disease reported an increase in myocardial infarction as well as evidence that NSAIDs are as effective as placebos in reducing pain. In 2010 the New England Journal of Medicine reported that 10.3 million Americans were using opioid drugs for non-medical purposes. The report continued to say that "a key underlying characteristic of the epidemic is associated with an increased rate of opioid prescription and opioid mortality."  A study in the Journal of General Internal Medicine more directly pointed out the connection between the increased prescription of opioids and the opioid epidemic.
Since the advent of electronic medical records, the prescription of controlled substances, of which opioids are categorized, requires numerous steps. These extra steps are to prevent the over-prescription of opioids by certain practitioners as well as patients shopping around for doctors who will give them opioid prescriptions.
Now that it is more difficult to obtain a prescription for an opioid medication, people with addictions to opioids are turning to heroine. As a result, the use of heroin has dramatically increased with the increase prescription of opioids. Heroine is obtained without a prescription, and it is much cheaper than opioid drugs. Within the last few years street heroine has increased dramatically in its potency, leading to increased mortality and all the associated social problems. You may have heard reports that most police officers and EMS now have emergency injections to reverse the effects of heroin in case of overdose.
I am very pleased that an evidence-based clinical practice guideline recommends spinal manipulation for lower back pain. The use of the term evidence-based clinical practice guideline is extremely important and is required by all insurance companies for reimbursement. What it means is that traditional medical treatment for lower back pain is non-effective and there is strong evidence that spinal manipulation is beneficial. Chiropractic care has been covered by most insurance companies for close to forty years. These new guidelines remove chiropractic practices from the alternative medical classification to mainstream. I'm also very pleased that spinal manipulation is not just an alternative to opioid drugs as indicated in the past.